Wonderland
77 East Road
London N1 6AH
+44 (0) 20 3384 5210
Beau Monde
Unit 12, 8 Cromac Avenue
Belfast BT7 2JA
+44 (0) 28 9050 1910
Our Google Plus Hackathon team is working away, they don't care about sunshine or ice cream, or cold cold beers, no no. They have gotten used to hot stuff – our Fußball game is nearing completion, oh yea and its quite hot too.
Check out the latest version of the Fußball+ game here,  the 2 week hackathon sprint finishes later this week, going live on the 1st of June – Watch this space!
Mike was at Digital Shoreditch 2012 talking about our sister company Robot Corp last week, maybe you heard him? (He's quite loud and from New Zealand).
For those of you know don't know Robot corp is a sweat investment company helping pre-seed businesses concept and refine new digital businesses and products.
Digital Shoreditch is in its full swing, ending 1st June so you still have a few more days to check it out if you are interested!
Finally – don't' forget to wear sunscreen lotion, its getting hot out there!
rehabstudio
x
We are VERY excited to announce the project Life In A Day has beaten 33 rival projects to win not only the Silver World Medal for Marketing Effectiveness, but also the Silver World Medal for Digital Interactive at the New York Festival International Advertising Awards!!
The project won the awards after first facing the largest Grand Jury of any international advertising competition, made up of 300+ respected jurors from 65 countries at Creative Director level and higher. Having been finalised initially by the Grandees, the project then went in front of the Executive Jury, featuring 40 worldwide Chief Creative Officers. We then conferred medalist status on the project, a fantastic accomplishment for everyone involved in the project.
Big thanks to Google Creative Lab, YouTube, Scott Free and Toaster Ltd for working together to produce such an amazing, multi-award winning project!
Check out the campaign here, or the online case study here.
Its April 8th 2011- and We're super pumped, to announce the launch of our latest project, the Virtual Choir 2.0 for Eric Whitacre. We directed and produced the digital campaign and promo for 'Sleep' featuring the record-breaking Virtual Choir 2.0, the world's largest online choir. The launch kicked off in New York at The Paley Center For Media last night, which we attended.
Eric Whitacre at live premiere
Live broadcast from rehabstudio London to the premiere in NYC
The 2,051 submissions
The Virtual Choir 2.0, masterminded by the internationally respected composer Eric Whitacre, consists of 2,051 YouTube submissions from 58 countries which beats the previous record of just under 900. Most of the submissions can be seen on Virtual Choir Google Earth View.
Motion graphics production company, Cake partnered with us to create the promo – Virtual Choir 2.0 broke down physical barriers allowing people from all corners of the globe to be connected through the song, represented by interconnected planets grouping the submissions by country.
The team used Adobe AfterEffects during the animatic stage to showcase the concept for the promo, putting together simple animation with sketches to show timings and camera movements for the video. Once the animatic was completed the elements were brought to life in 3D.
The next bit was a massive technical challenge – making sure the videos from YouTube that were being used to produce the globes in the promo were all in the same formats and sizes. An automated system was used to process the videos making them all compatible. Once all the videos were synced, the globes were built using math expressions in Adobe AfterEffects, which allowed complete control of the animation of the globes in the 3D space. The other videos of participants were then used to create static rings around the planetary structures.
The finished work is something we are all very proud of so make sure you check it out.
Congratulations and a big thanks to Eric Whitacre and Decca Records for commissioning us be involved in the project!
Slides from Tim's presentation at the Hospital club –
And the world presents
on the 19th August 2010. (Thanks to Tom for the invite, a lot of fun) ((Some font characters are not exporting properly, sorry
)
The unsung hero from web 0.0 – the animated gif is making a come back!
Check out these babies!
Andrew Hamilton
We had the pleasure of working with Andrew towards the end of last year, his God Visions project is wicked.
Untitled
We're not sure where this one came from but it's a beauty.
I Am not an Artist
This is a super simple but fun project from Soon in Tokyo, Commissioned by Elisava School of Design – check it out!
Gif Anime
Cool selection of madness here, some NSFW
Laura Brothers
Super duper.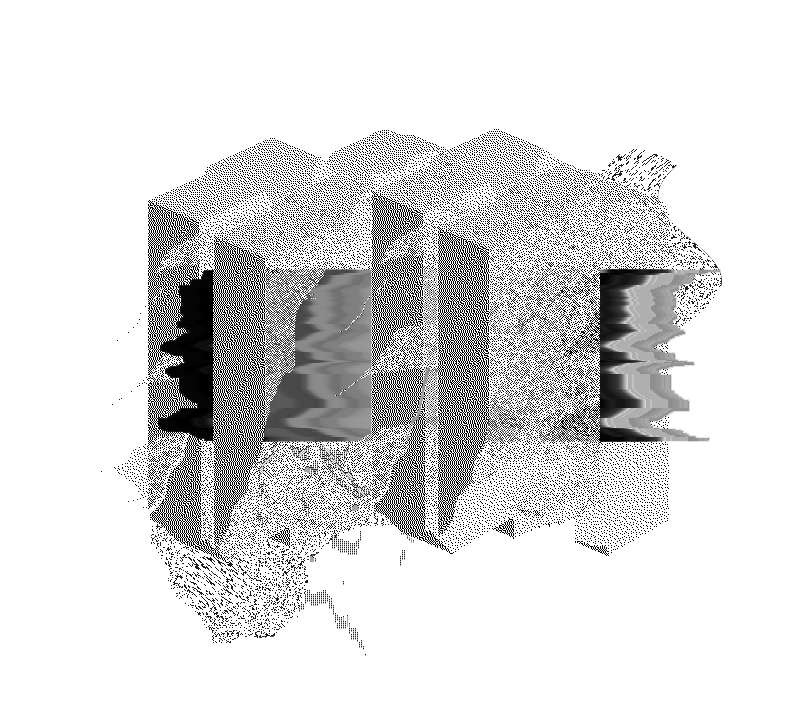 Untitled
Boom boom.
DVDP
Lovin' it.
And that leads me nicely onto our latest project for Last.fm – Last.fm Presents, we went right in for the early 80's lazer machine for the art direction on their monthly club nights in London, check it out here.
As you were.
We've just updated our rehab identity look and feel, a wee bit more grown up so we can act even more like a bunch of kids… nice.
Custom typography and detailed cross are the order of the day, we're gonna be rolling this out over the next month or so.
It's all good:
http://www.toyota-europe.com/cars/new_cars/prius/experience
Our latest digital production for Saatchi Brussels & Toyota is getting some nice digital love on the blogs.
Digital Buzz were all over Saatchi & Saatchi's overall 'follow me' theme and particularly liked some of our  widgets, mini in-site experiences and the Google Maps mash-up.
We're currently working on a range of exciting branding and interactive projects with an inspiring property developer (Oliaros) in Greece (more to be announced soon).
As part of his ambitious vision, the client has just launched an international architectural design competition aimed at the world's hottest young architects who are 35-years-old or younger – to design contemporary student housing in Kerameikos and Metaxourgeio (KM), an area in the historic centre of Athens.
The call for entries is now open:
Anna took part in a D&AD pub debate at the Hoxton Pony earlier this week.  The panel were asked to talk about upcoming digital trends and also about a piece of kit which makes their job easier and makes them happy.  Free-ware won the day including Sketch Up and Brushes, i-Phone's $3 dollar art-app.
Compere:  Sanky (All of Us)
Speakers:  Anna Burles (rehabstudio), Flo Heiss (Dare Digital), Matt Knight & Andy Stirk (Wieden & Kennedy), Clare McKenzie (The Partners), Joel Veitch (Tomboy Virals), Ranzie Anthony (Tonic), Matthew Bagwell (Conchango), Alex Griffin (de-construct)