Wonderland
77 East Road
London N1 6AH
+44 (0) 20 3384 5210
Beau Monde
Unit 12, 8 Cromac Avenue
Belfast BT7 2JA
+44 (0) 28 9050 1910
Take the Nations favorite chocolate bar and the 2012 Olympics, whisk in Fallon London's Spot's V Stripes Campaign, Add a hefty dose of rehabstudio super disco magic fairy dust, bake in the oven for 4 weeks and you get, "The Impossible Hoop Challenge"
It all started in May when we were approached by Fallon to create an online game to sit in the Spots V Stripes Hub, Fallon's brief was to let people throw "something through something". So we started by brainstorming the game concept how it should work, how to score points, what environments we should place the user.
Game concept
We knew we wanted to make the environment realistic so we started to sketch up the scenes to see how they'd all fit together.
Early scamp for beach level:

After playing with this concept for a bit we decided to change it… and moved onto a slide on view of the game.
Design
The direction from Fallon was quite photo realistic with a quirky twist, we worked hard with the development of the game graphics to create our 3 levels, Street, Park & Beach. We used matte painters to create the scenes from our sketches.
Development of game concept/ sketch:

Development of the in-game objects:
Initial Art direction:
Finalised Art direction:
Game engine
In terms of the playability and games engine we wanted to create a game that takes seconds to learn and a lifetime to master! With that in mind we started to produce game environment prototypes based on our sketches which worked really well. We then decided to allow users to move the objects in the room so that they could setup some awesome shots. Check out one of our first demos;
Game-engine Demo: (Click n' drag the catapult to throw)

Social share mechanic
We were keen on make the game work harder, we knew there was going to be a big push across the standard media channels but because of the random nature of the game we knew that players would be setting up some gnarly impossible throws, so we decided to give them a social media share function which allowed them to share the last shot they tool and post it to their Twitter feed or Facebook wall.
Check out an action-replay here
Results
The site's been an awesome hit – so much in fact that we assumed something wasn't quite right with the leader-board as we'd racked up lots of plays and points on the first weekend, turned out we had already created a massive following of people playing it 24/7..
So far have racked up an impressive 300k + plays of the game in the first month and it's crazy to think that at time of writing this the Spots / Stripes teams are within 1,800 points of each other!
And we're now shortlisted on the FWA, nice.
So come go on, join a side and play the game here!
—-
UPDATE – Ha ha! The game is now FWA Site of the day 31st August 2010
Sorry for the lack of posts – we're still here!
It's been our best-ist summer yet with a bunch of awesomeness coming out of the studio for clients in the UK & US, here's a round up;
- Cadburys SvS – The Impossible Hoop Challenge for Fallon London


This game has been an awesome hit so far, with over 300k plays in a matter of weeks, it's currently being voted on for the FWA, you can place your vote here.
Check out the main campaign at www.spotsvstripes.com, pick a side and play!
- AccessAbility for EURO RSCG New York
We've just launched a platform for NYSE to support their Euronext platform, the campaign is called AccessAbility and it's an exclusive invite only Champions League Fantasy league game that we've created. Users can play against each other in private leagues as well as have their skills put up againt some of Football's great managers, Sven-Göran Eriksson & Ruud Gullit.
We'll post more about this campaign next month.
- Eric Whitacre's Virtual Choir for Universal Music
Just launched another YouTube channel, this time for Eric Whitacre's Virtual Choir. Eric created this clip last year which took the world by storm – now he's been signed by Universal Records and has launched a campaign to re-make the Virtual Choir in 2011.
So what's up next sir?
- The next roll-out of the Last.fm brand campaign
- A super Christmas project for a major UK Retailer
- Digital campaign site featuring a web-cam navigation
- New website for Vaughan Hannigan
Plus a few others we're not talking about yet
So you wanna come play with us?

If you believe in the work and you want to learn more about Hand Built Digital then please get in touch, we're currently hiring in our London studio for:
- Expert Flash programmer
- Flash Design/ animators
- Senior/ Exec Producer
In Belfast we've got open positions for:
- Expert PHP/Cake programmers
- Ruby on Rails developers
- HTML5/ JavaScript experts
More information available through happylife@rehabstudio.com (No recruiters please..)
Slides from Tim's presentation at the Hospital club –
And the world presents
on the 19th August 2010. (Thanks to Tom for the invite, a lot of fun) ((Some font characters are not exporting properly, sorry
)
Last.fm has launched the initial phase of its first ever advertising campaign. The campaign runs on cross track projectors across 15 of London's Tube stations until December and represents the first in a collection of campaigns to be released globally this year.
Created by rehabstudio, the campaign showcases Last.fm's award-winning music recommendation service using a collection of fun caricatures- reflecting the rich eclecticism and diverse music tastes of the Last.fm audience.
The concept is based on celebrating individuality & personal tastes, highlighting how Last.fm unites users with similar tastes whilst also delivering unique and personal music recommendations through its scrobbling technology.
Last.fm is the leading music recommendation service with over 40 million users worldwide. Users are able to download The Scrobbler tool which helps them to discover more music based on the songs they play. To date, over 43 billion songs have been scrobbled on the service.
Check out the Play-doh versions that the Last.fm crew created, nice.
More at: www.flickr.com/photos/lastfm/sets/72157624571581339/
——
Check out the next 2 instalments here
Last.fm – Music Discovery Galaxy
Last.fm – The Best of 2010
Roundup of the past couple of weeks, great summer times with the rehab crew at Wireless (Complete with Missy Miming, Snoop Dog wrapping, LCD boo'ing… ), The Erasmus World Cup Win Dough final and our photoshoot with Christoffer Rudquist for Fisher Clinical services in Allentown, PA.

Wireless Festival
The infamous 2nd flag to the left…
Burles getting her pre-festival warm-up on…
Matt, our RB creative – obviously the first time he has been let out in years
Welcoming Emma (Producer) to the team!
Mr Fisher. Damage. Feck.
Martin & Fisher. It really was only this small.

Erasmus World Cup Win-Dough Final
Tom getting the beers on at the final
The Winner, crazy skills

Fisher Clinical Shoot, Allentown
Christoffer & Yas – "Heeeere's Johnny!"
The -20° freezer and glasses dont mix.
Post-shoot beers and Tequila…
Trying to shoot the big ass fan
The big ass fan
Truckin'
Christoffer on the New Jersey Turnpike… "You woke up this morning, Got yourself a gun…"
We're delighted to announce that Doritos iD3 was a finalist at this year's New York Festivals awards held in… Shanghai.
The site is on a demo link for anyone who missed it, email us for access information.
Congrats to the team & Doritos – View the award
Talent Credits:
Interactive Creative Director- Tim Rodgers / rehabstudio
Interactive Technical Director – Jurgen Prause / rehabstudio
Interactive Producer- Michael Veitch / rehabstudio
Interactive Designer- Kirill Sudosa / rehabstudio
Creative Director – Allan Guy / Initials
Script Writing & Video Production – Matt Cook / Toby Cook / Upset Media
Script Writing & Video Director -  Lucas Howe / Upset Media
Digital Planner / Digital Producer – Nicola Davies / Greg Marshall / AMV BBDO
Marketing Director – Pete Charles / Doritos
Brand Manager – Adam Warner / Doritos
Promotion Director – Hannah Morris / Initials
Account Manager – Laura Forster / Initials
Recently launched the Autism Talkathon, is an innovative virtual awareness campaign about autism, one of the UK's least understood diseases; the campaign is being led by CHI&Partners in conjunction with clients' Talk Talk and Tree House, a leading Autism Charity.
"We jumped at the chance to work on this project – which is close to my family's heart. Autistic children can achieve great things and become active members of society with good education and training. When people understand the issues faced by people with Autism and their families, they get it and they're compassionate, so awareness is the right place to start and we hope this campaign will go a long way to help spread the message." Christophe, Senior producer on the project
This is Callum, Christophe's son and the reason why he dedicated so much time to make this project a reality.
Callum had a photo obsession phase and here are some of the one it took on his own, a little window inside his mind.
The campaign is active online via a dedicated site but also on Facebook with a specific app.
Visit the site:
http://talkathon.talkaboutautism.org.uk
Visit Facebook:
http://apps.facebook.com/autismtalkathon
We're loving the Last.fm work at the moment, the guys briefed us to rebrand their Last.fm presents night and it's come out super nice so we thought we'd share it with you kids.
Presents is the Last.fm brand name for their live events currently that the Bar Fly and Big Chill house in London as well as travelling around the country at various festivals this summer. Get it on, Oink oink!
For more goto http://www.last.fm/presents
For Last.fm:
Hannah Donovan (Creative Director)
Katy Adair (Producer)
For rehabstudio:
Tim Rodgers  (Creative Director)
Jordan Fisher (Art director)
The unsung hero from web 0.0 – the animated gif is making a come back!
Check out these babies!
Andrew Hamilton
We had the pleasure of working with Andrew towards the end of last year, his God Visions project is wicked.
Untitled
We're not sure where this one came from but it's a beauty.
I Am not an Artist
This is a super simple but fun project from Soon in Tokyo, Commissioned by Elisava School of Design – check it out!
Gif Anime
Cool selection of madness here, some NSFW
Laura Brothers
Super duper.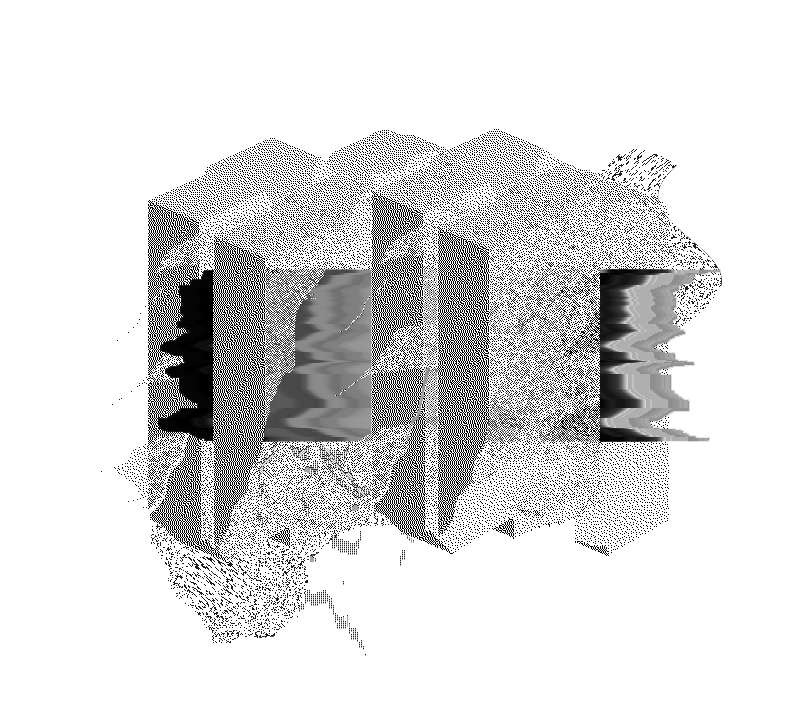 Untitled
Boom boom.
DVDP
Lovin' it.
And that leads me nicely onto our latest project for Last.fm – Last.fm Presents, we went right in for the early 80's lazer machine for the art direction on their monthly club nights in London, check it out here.
As you were.
Charlie Murphy!
BANG

"That was cold blooded…"
Wait.
Not that Unity, we're talking about Unity 3D. We've been playing with this awesome games engine for a couple of months now, really good fun.
One of the tests that we've got working is Unity working with augmented reality through the flash engine, print this card out and check out the steering demo we put together here. I guess the only negative about this lightweight 3D games engine is that you need to install a web plugin (you can get it from here) but the install is quick and easy.
So once you get the thing up and working its freeking awesome, it's like having an xBox in your browser and super easy to get up and running. Version 3 is coming out soon, here's a few screen-shots
Augmented reality demo developer – Pedro Leonardo Sousa
For your Charlie Murphy fix, click here.